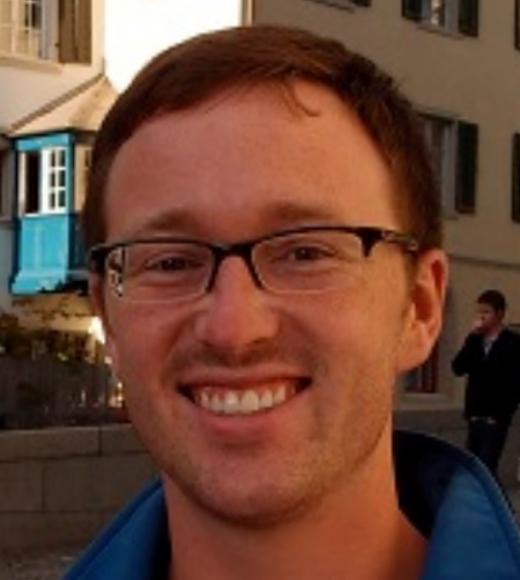 Position Title

Assistant Professor of Nutrition at Oregon State University
Bio
Education
University of California, Davis, Davis, California: Ph.D. in Nutritional Biology, Designated Emphasis in Biotechnology, Area of Specialization in Analytical Chemistry. Dissertation title: "Digestomics of Human Milk: Towards Improved Feeding of Premature Infants". Supervisor Prof. J. Bruce German. Received June, 2012.
Rice University, Houston, Texas: B.A. in Kinesiology: Health Sciences, received May 2008
Professional Experience
Post-doctoral Research Fellow, Department of Food Science and Technology, UC Davis, California
August 2012 to 2015. Supervisors: Drs. Carlito B. Lebrilla, Daniela Barile, David Mills and J. Bruce German. Fellowship provided by USDA National Institute of Food and Agriculture. Research to identify the digestive products of breast milk in term and premature infants in order to determine improved feeding solutions for premature infants. Examining bioactivity of identified naturally-occurring peptides in milk. I have identified over 500 novel milk peptides, of which, over 50 which have potential antimicrobial or immunomodulatory affects. My in vitro work shows that these peptides kill several strains of harmful bacteria. Peptide identification with microchip liquid chromatography high-resolution mass spectrometry and database searching.
Graduate Student Research, UC Davis, California
September 2008 to June 2012 under Dr. J. Bruce German. Research determining composition of human milk N-linked glycans, peptides and glycopeptides. The aim of this research is to determine biological differences between premature and term mother's milk and digestion variability in term and premature infants so that an approach can be established for improved feeding of premature infant. Bench skills include a wide array of sample preparation and extraction techniques and mass spectrometry with Chip-TOF, Chip-Q-TOF and MALDI-FTICR.
USDA/ARS Children's Nutritional Research Center, Baylor College of Medicine, Houston, Texas
Project Intern under Tom Baranowski, Ph.D. and Janice Baranowski, M.P.H., R.D. Fall 2006 to Spring 2007.
Collected data from user review interviews for a computer game called "Nanoswarm" which aims to increase fruit, vegetable and 100% juice consumption among children.  Assisted in data collection for a study on the role of PROP sensitivity in the development of obesity among ethnically diverse children.  Coded telephone interviews to assess parenting styles.