Equipment overview
The Milk Processing Lab was designed to be highly flexible by having all of the equipment on wheels. All of our instruments are dairy grade and consume minimal amounts of energy and water. Our equipment reaches steady-state quickly and produces little waste.
All Microthermics equipment at the MPL is certified by Nationally Recognized Testing Laboratory (NRTL). NRTL is an organization that OSHA (Occupational Safety and Health Administration) has recognized as meeting the legal requirements in 29 CFR 1910.7. In brief, these requirements specify the capability, control programs, complete independence, and reporting and complaint handling procedures to test and certify specific types of products for workplace safety. We, therefore, have the necessary capabilities of both a product safety testing laboratory and a product certification body as required to receive OSHA recognition as an NRTL.
Systems
Raw milk processing system
Equipment

Raw milk, skim, and cream receiving tanks

Milk pump

Heat exchanger

Separator

Separates whole milk into skim and cream fractions

Processes 100 gallons of milk per hour

Recovers heat added to milk for separation

Maintains holding temperature of raw milk, skim milk, and cream at 5°C
Heat processing system
Equipment:

Pasteurization/UHT unit

Homogenizer

Ultra-clean filler unit

Pilot plant scale processing sequence to pasteurize, homogenize, and package milk, skim, and cream

Can perform HTST or UHT pasteurization

CIP cleanable
Compound isolation and purification
Equipment

Milk separator

Membrane filtration system

Desalination unit

Separates bioactive compounds from dairy streams to the micro-, ultra-, nano-, and reverse osmosis purities
Equipment
Receiving tanks
2 stainless steel tanks with 100 gallon capacity

1 stainless steel tank with 25 gallon capacity

Provides agitation

Jacketed with chilled water to keep milk at 5°C

Tank jackets can be heated by coupling with our powerful heat exchanger

Used as receiving tanks for dairy products, in milk processing, and in enzymatic reactions such as casein precipitation and lactose hydrolysis

Manufacturer: Sprinkman Corp.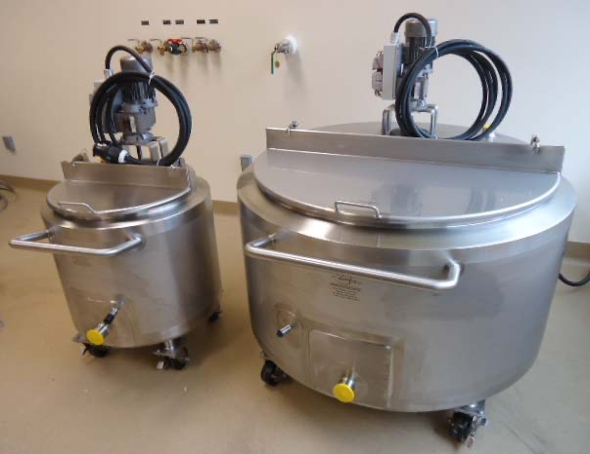 Water Circulating Temperature Heat Transfer System
Heats or cools water to be used with jacketed receiving tanks or heat exchanger
Heats water up to 250 °F
Open or closed-loop cooling
Manufacturer: Chromalox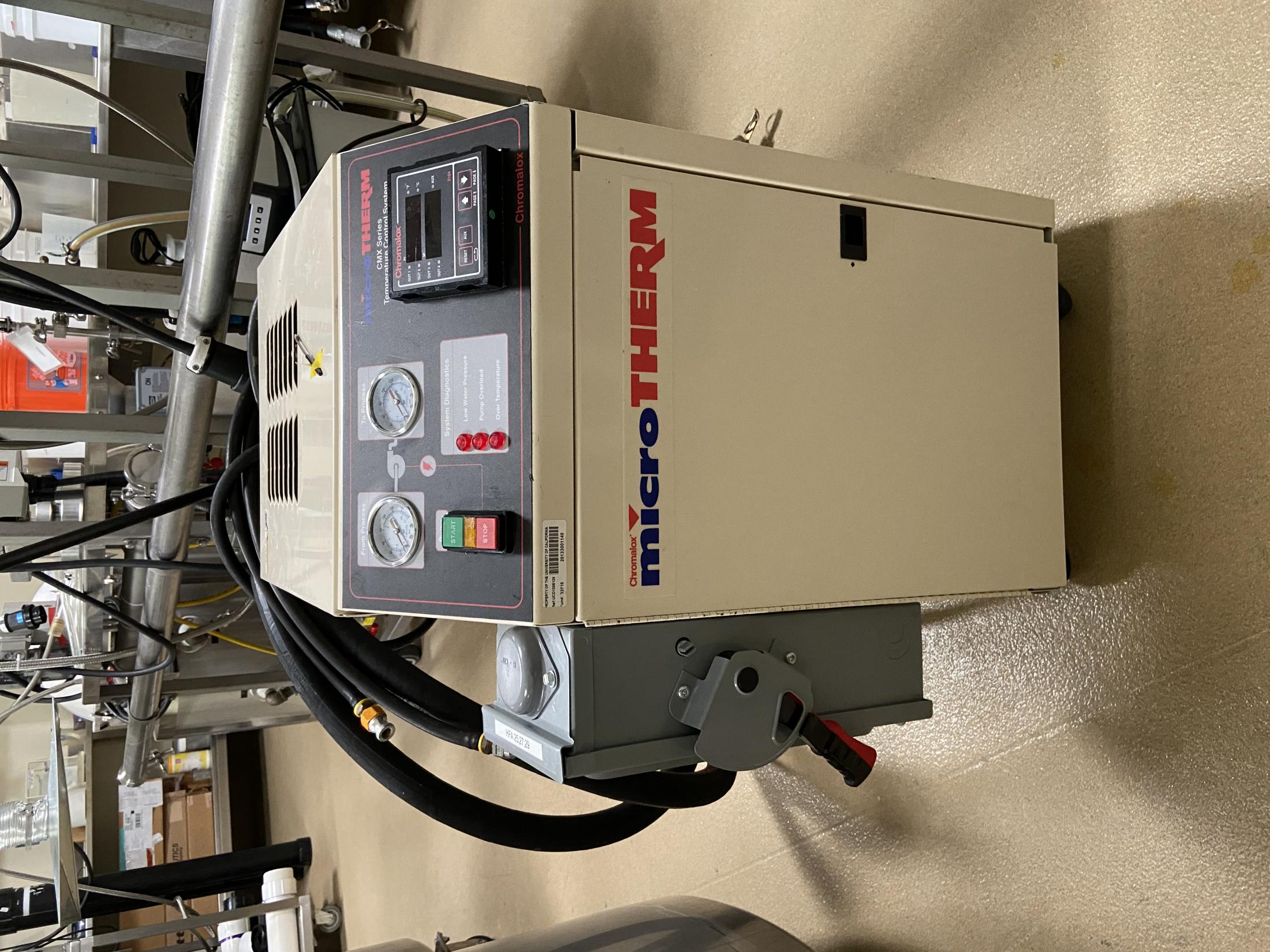 Heat Exchanger
Utilizes a 3-section sanitary design

Section 1: pre-heats cold raw milk with heat released from cooling milk in section 3

Section 2: Heats raw milk with hot water

Section 3: Cools skim milk to be held at 5°C until processing

Ideal for heating milk prior to separating skim from cream

Manufacturer: TetraPak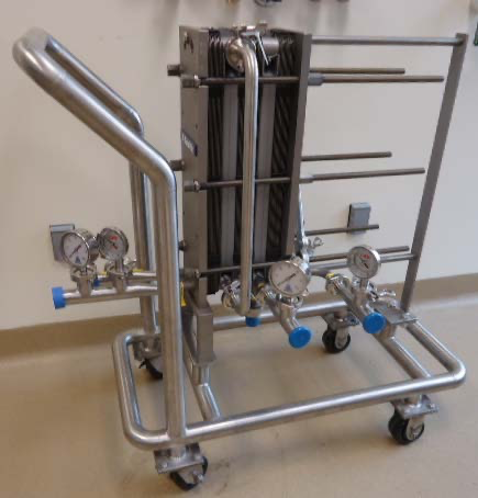 Milk Separator
Separates raw milk into skim and cream fractions

100 gallon per hour capacity

Typically operated at 3.3 L per min

Best performance with milk between 21-57 °C

≤0.1% skim efficiency

10-40% milkfat cream

Manufacturer: GEA Westfalia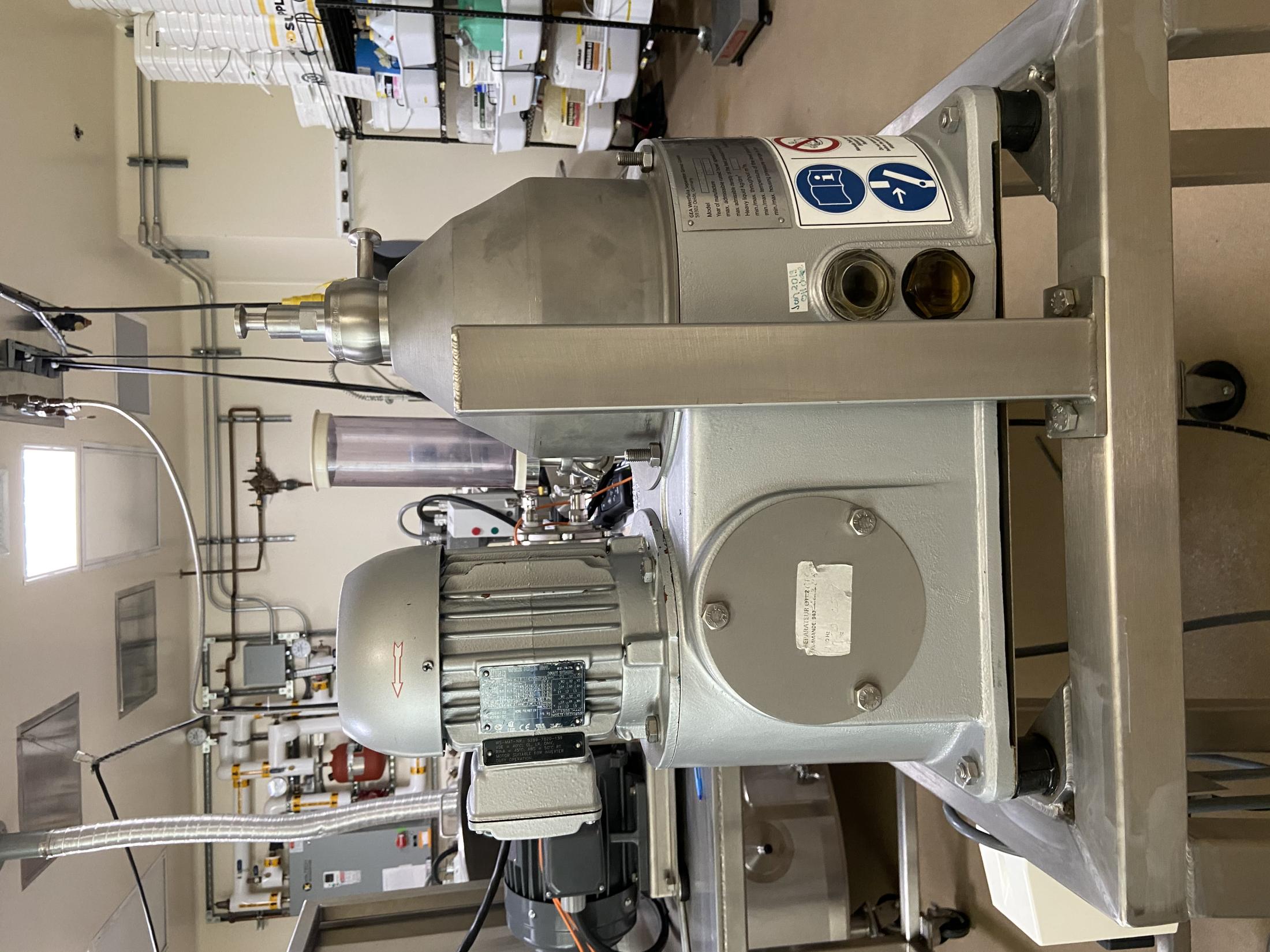 Pasteurizer/UHT unit
Can perform HTST and UHT pasteurization on milk, skim, or cream

Typically operated at 2 L per min

Pilot plant scale

CIP cleanable

Manufacturer: Microthermics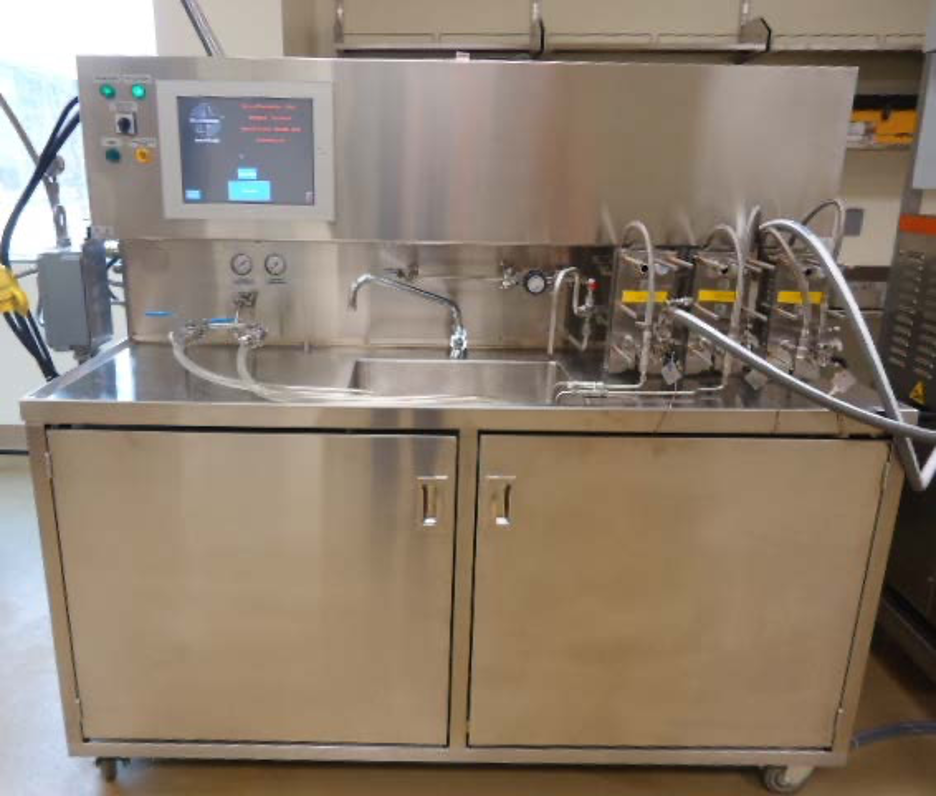 Homogenizer
Utilizes 2 homogenizing stages to maximize homogenization

Variable speed motor to match the flow of the pasteurizer/UHT unit

Sterilizable by pasteurizer/UHT unit

CIP cleanable

Manufacturer: GEA Niro Soavi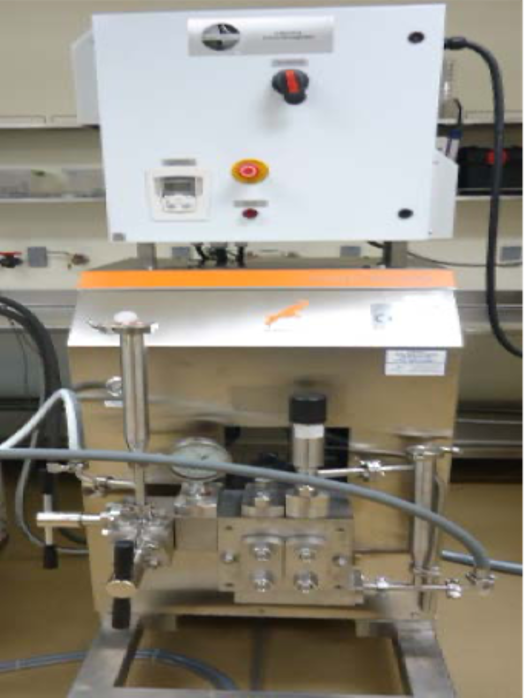 Filler with automatic fill control
Packages product appropriately for research studies including

Refrigerated shelf-life studies

Product-package interaction studies

Sensory panels

Clinical trials

Capable of aseptic filling

Ultra-clean filling environment

Filler hood has a shower of HEPA filtered sterile air

Room is HEPA filtered

CIP cleanable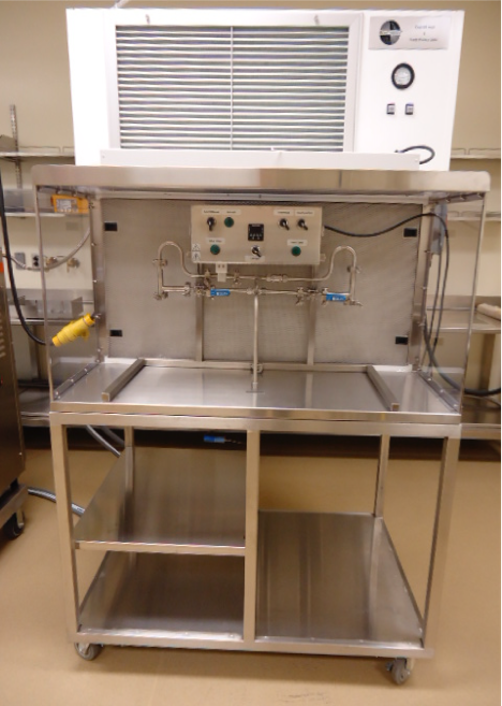 Membrane filtration system
Capable of micro-, ultra-, and nano-filtration and reverse osmosis to isolate milk components

Critical step in separating bioactive compounds from milk

Highly versatile

Module for simultaneously screening several flat-sheet membranes

Module for using up to 3 larger spiral membranes

Available in both pilot plant and bench scales

Manufacturers: GEA Process Engineering (pilot plant scale), Smartflow technologies (bench-scale)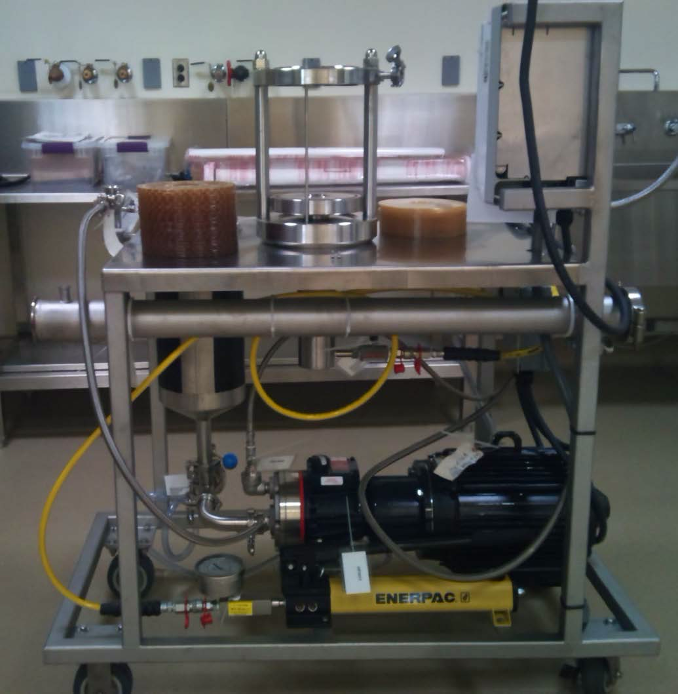 High-Performance Desalination unit
Fully automated

Ion exchange membranes

MiniCell test strand

10 cell pairs

Purifies target compounds following membrane filtration

Manufacturers: Fuji Film, Magna Imperio Systems Corp.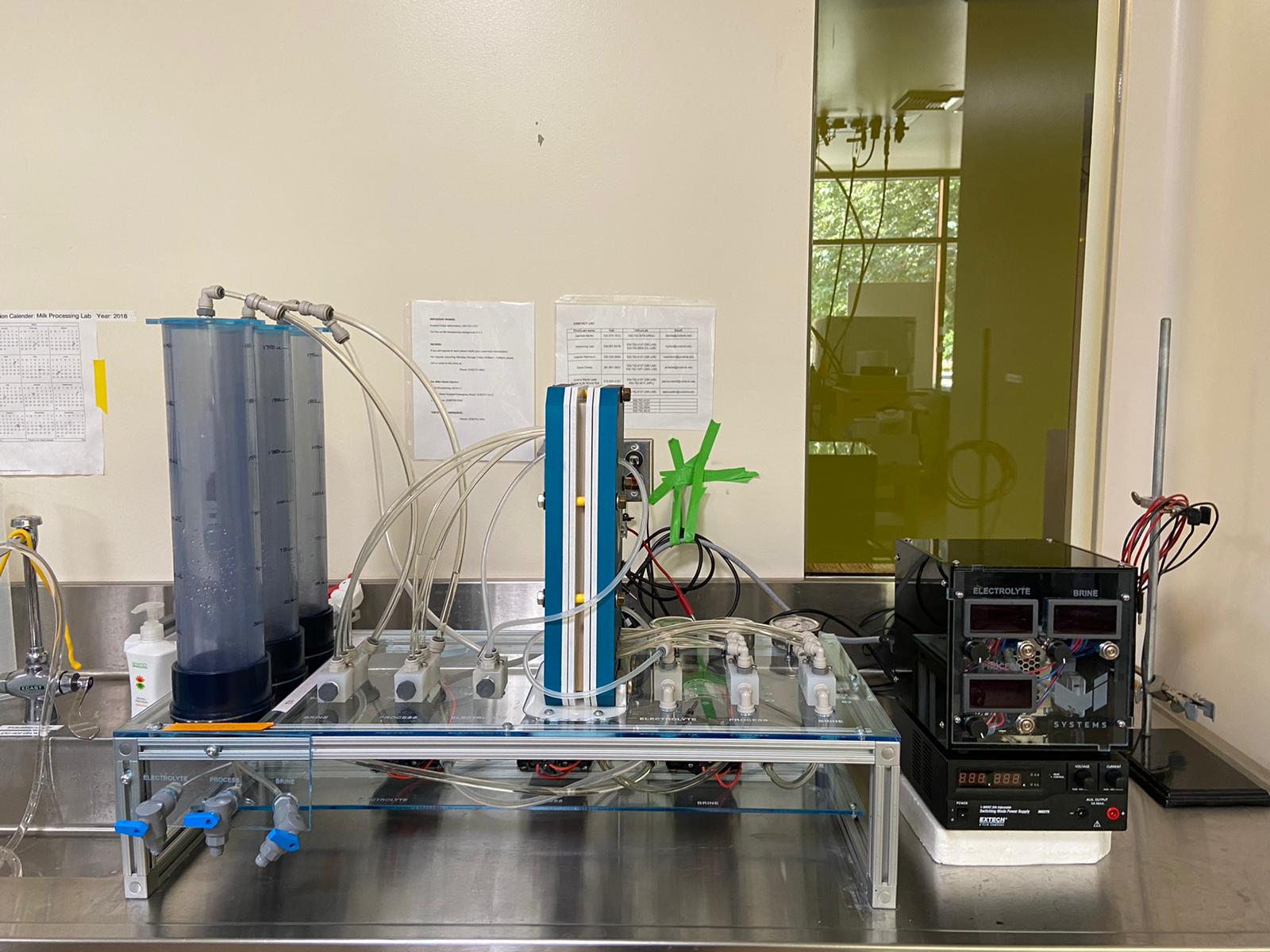 Fermenters
Custom-designed stainless-steel fermenters

Frequently used for lactose and monosaccharide fermentation

Manufacturer: Cypress Semiconductor
If you are interested in working with us, please contact Bruna Paviani for more information: bpaviani@ucdavis.edu.