What are glycomics and peptidomics?
Glycomics:
Glycomics is the study of all glycans, monosaccharides bound through glycosidic linkages, within an organism, tissue, cell, or other material. Each organism has a unique carbohydrate glycome that can vary with tissue type, time, and environmental conditions. Glycans can be free within the sample or bound to protein or lipid scaffolds. Technological breakthroughs utilizing a myriad of techniques now enable the characterization of samples' glycomes despite their complex nature. There are three primary levels of glycan analysis with increasing specificity; however, combinations and customizations of these levels are possible:
Glycoprofiling identifies the fingerprint of the sample's glycome.
Glycan class characterization separates glycans into classes and defines their key features. Class quantification can also be performed.
Detailed structural analysis determines the specific monosaccharide building blocks and linkages of each glycan as well as identifying anomers. These analyses can also include glycan quantification.
Peptidomics:
Peptidomics is a relatively new and frequently neglected branch of proteomics that is highly relevant to the food industry. Peptides are key compounds in biological systems with diverse functions and are often released during food processing. Peptidomic analysis involves many methods and technologies to accomplish goals such as identifying and quantifying all peptides present in a sample. The peptides' post-translational modifications can also be determined with peptidomics methods. These processes involve many steps including extraction, fractionation, detection, and bioinformatic data processing to isolate and identify the peptides.
Experience, expertise, and analytical capacity
Expertise and experience:
As the Barile lab, we have authored more than 125 peer reviewed journal articles and other publications on our glycomics and proteomics research, which have been cited over 4,500 times. As a world leader of glycomics and proteomics in food science research, the Barile lab has presented at numerous domestic and international conferences and has received an abundance of awards and grants. The Barile lab has also been featured in a recent documentary as well as in company and professional society publications and webinars. To spread our knowledge and help the food industry, we partner with companies of all sizes to analyze inputs and products to deliver crucial glycomics and proteomics information and insight.
Analytical capacity:
With extensive research over many years, we have developed specialized protocols to isolate and analyze glycans and proteins from a wide variety of plant and animal samples. The Barile lab maintains an impressive fleet of analytical equipment including two Dionex HPAEC-PAD machines, a MALDI-ToF mass spectrometer, a nano-LC Chip Q-ToF mass spectrometer, and a triple quadrupole mass spectrometer. This unique combination of glycomics and proteomics expertise and extensive analytical platform enables the Barile lab to successfully work with companies to answer critical industry questions and analyze commercial samples.
How we can further your glycomics and peptidomics research?
Our relationship with every company is slightly different, however, we typically follow the work-flow relationship illustrated below:

We can help you answer a wide range of your research questions related to the glycomics and peptidomics topics we study. Below are just a few examples of how we can deliver results and answers to your questions and analytical needs: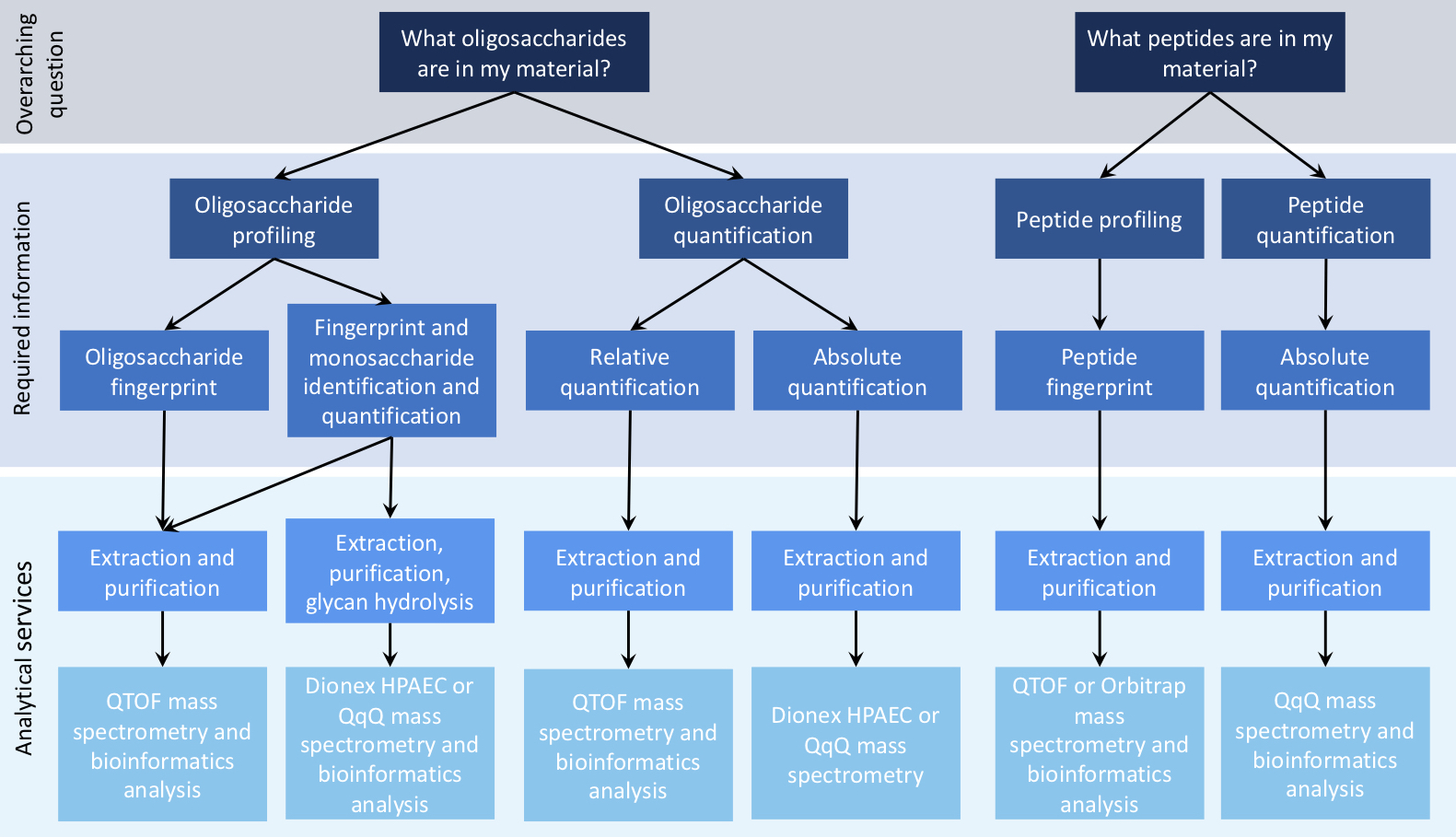 Who we partner with
For nearly a decade, we have partnered with dozens of companies throughout North America, Europe, and Asia to analyze the glycan and protein components of their inputs, developing projects, and products. Our partners span companies of all sizes, from start-ups to multinational corporations, and cover nearly every facet of the food and beverage industry including all types of dairy products, infant formula, cultured breast milk, baked goods, plant-based foods, coffee, agricultural waste products and processing co-products, as well as water treatment and filtration.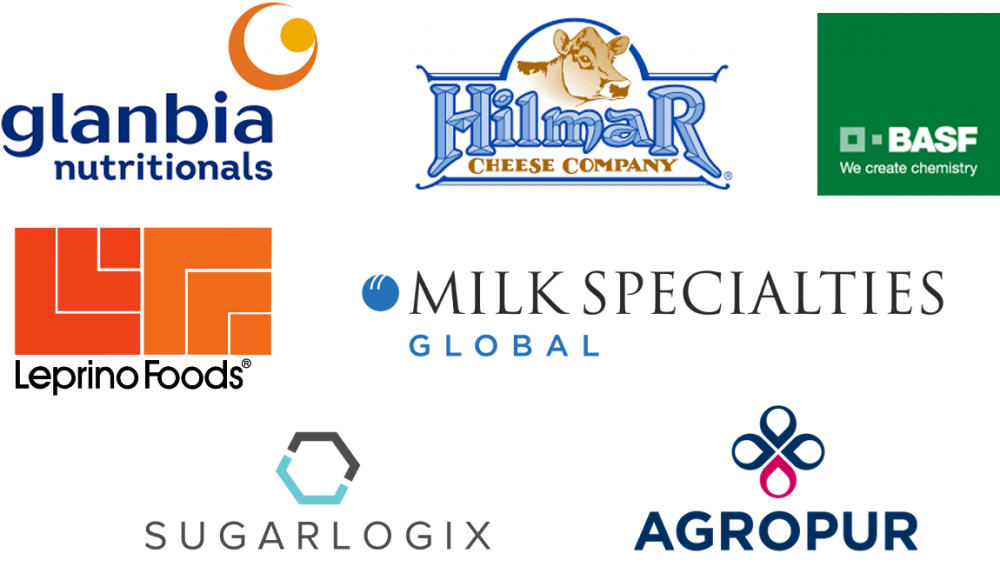 Services and rates
"Professor Barile's lab is a valuable collaboration partner for industrial researchers. They are not only technically of the highest caliber-- but also are responsive, customer-service driven, and very professional to work with. We couldn't be more pleased with the timeliness and quality of communications with this team."  
-Paula Hicks, CTO Sugarlogix
Our most frequent requests are for absolute oligosaccharide quantification, oligosaccharide profiling and relative quantification, and peptide identification. With our triple quadrupole mass spectrometer, we can provide more absolute quantifications of peptides, monosaccharides, and oligosaccharides. Please inquire if another methodology or area of expertise from our research would be helpful, as we can perform a wide variety of analyses in addition to those mentioned above.
Our recharge rates vary based on the work being performed.  Please contact Dr. Daniela Barile for more information: dbarile@ucdavis.edu.
We look forward to working with you!