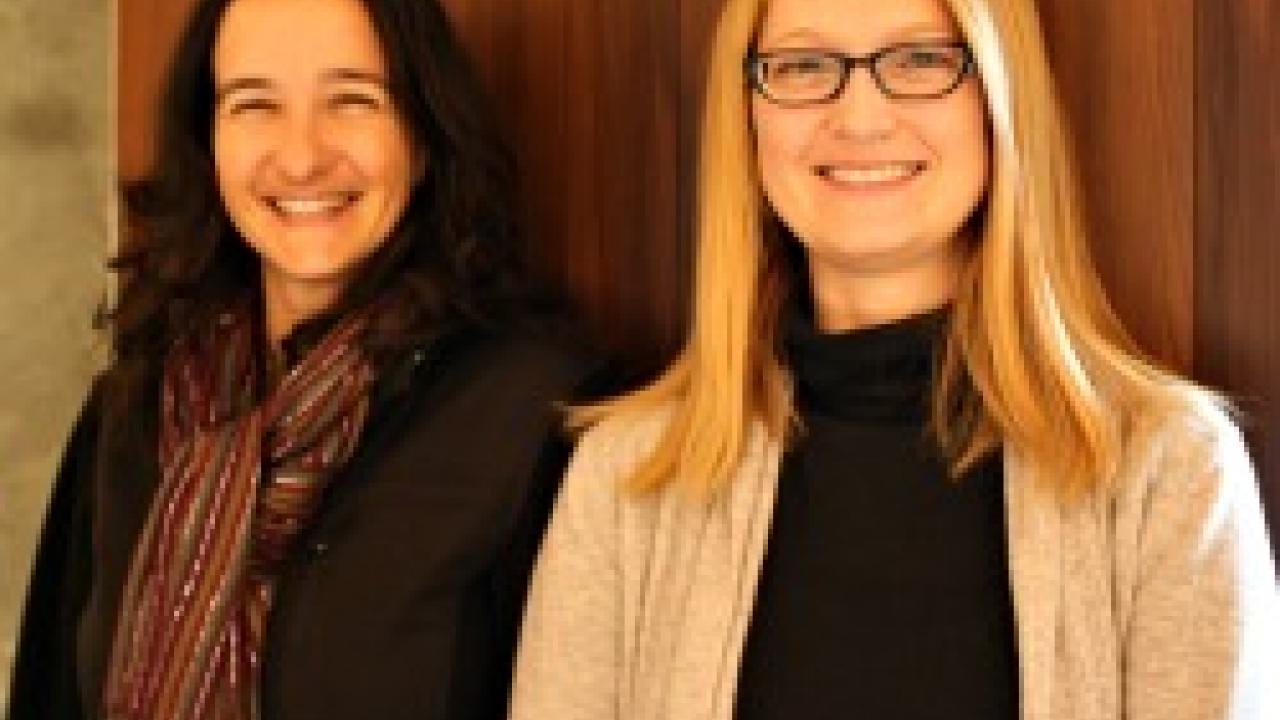 New project scientist working at the lab
Dr. Nobrega joined the Foods for Health Institute in September 2012, where she is currently working in the Advanced Milk Processing Lab. She is engaged in several projects under the direction of FFHI researchers Dr. David Mills and Dr. Daniela Barile, including the multi-million dollar Gates Foundation Grant on infant nutrition.
Dr. Nobrega holds a Ph.D. in Food Processing from the State University of Campinas (UNICAMP), Sao Paulo, Brazil. She completed her Ph.D. training in France at the European Institute of Membrane (IEM) and Agricultural Research for Development (CIRAD) where she worked on the enzymatic synthesis of structured lipids and its purification by the use of membrane filtration and supercritical carbon dioxide extraction (SCCO2). She has applied membrane filtration to refine vegetable oils as well to recover hydrolyzed soybean proteins.
For the last six years, Dr. Nobrega was a postdoctoral researcher at Iowa State University, where she participated in food engineering research on a large project that spanned over ten years. Dr. Nobrega worked on extracting oil and protein from soybeans using a clean extraction technology that is able to replace the use of hazardous and polluting hexane, commonly used in this process. This clean extraction technique uses water, enzymes, and mechanical treatments enabling the fractionation of soybeans into fractions that can be further processed to produce high added value food, animal feed, and fuel.Dr. Nobrega's research is focused on the development and application of eco-friendly technologies such as membrane filtration, supercritical and subcritical extraction conditions, fermentation, and enzyme-assisted aqueous extraction.
At the FFHI, she is working on the application of membranes to fractionate and purify oligosaccharides – complex sugars found in bovine and human milk. She is happy to be a part of the important work at the Foods for Health Institute and the opportunity to have such a huge impact on human nutrition.
Dr. Daniela Barile says that Dr. Nobrega is instrumental in bringing the Advanced Milk Processing Lab to life. Dr. Nobrega plays multiple roles in servicing the equipment, obtaining certification and training for lab members, ordering parts and storing materials, in addition to her own important research. Not only is Dr. Nobrega an integral part of the innovative and eco-friendly research at the FFHI, she is a bioprocessing expert who will be the first to carry out testing on the brand-new MPL equipment. She hopes to be running experiments in the lab by January 2013.